Welcome to all
Everyone who has responsibility for a child at St. Paul's School whether as a parent, carer or teacher is an automatic and welcome member of St. Paul's Parent Teachers Association (PTA). How involved you are in the PTA is up to you but without our volunteers the PTA cannot provide the fun and funding which benefits our children. Over recent years we have contributed to the Larkhill Rise Forest School, bought new books for the library and benches for the junior playground. We are always looking for new volunteers, fresh ideas and welcome everyone!
This page aims to give everyone an idea of what the PTA does, who is involved, what events are planned and how the money the PTA raise is spent for the benefit of all the children of St. Paul's. We have also included meeting minutes, letters and other ways to contact the PTA.
PTA 100 Club – CLICK HERE for Details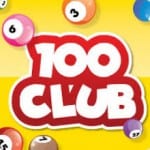 Meeting Minutes
Next meeting to be decided mid November.
Please follow the links below
Who is the PTA?
How to keep in touch with the PTA?
Money raised and how it is spent!
Raising money for the PTA as you shop
Academic Year 17-18
Important Letters